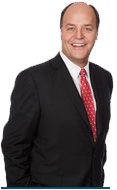 Commitment to Diversity
A Message from CEO Dick Weil
HERE AT JANUS, WE KNOW THAT WHAT SETS US APART, SETS OUR CLIENTS APART.
It is through the diversity of our people — whose varied skill sets, backgrounds and cultures shape our outlook — that we are able to explore avenues and uncover opportunities unseen by others in our industry. Diversity can make us a more creative and effective company.
Diversity and inclusion at Janus are not about counting people, but about valuing differences and making sure every person counts. This guiding principle is at the foundation of our organization and is essential to our success. We embrace and understand our differences and continually identify ways to improve our cultural intelligence — ultimately leading to a better decision making and a more tailored client experience.
We're not afraid of being different. Established more than 40 years ago, we have continually paved a road separate from that of our Wall Street counterparts. It was our unparalleled talent and independent thinking that initially equipped us to provide a unique level of in-depth investment research, and it is those same qualities that continue to fuel our innovative approach to investing.
To expand upon this success, we recognize the importance of continuing to develop a workforce that reflects the backgrounds and experiences of those we serve. One way we are accomplishing this is through our Employee Resource Groups, which offer coworkers with common interests or backgrounds the opportunity to meet on a regular basis. Through these groups, Janus is providing a platform for employees to network, mentor and affect the business through their thoughts and ideas, while also leveraging their knowledge and bringing educational opportunities to the firm on a regular basis.
Our people are our most important asset, and that is something worth investing in.