Get perspective on today's financial markets with our global economic outlook. Research-driven insights, from our unique point of view.
COMPANY-INFORMED MACRO REPORT
2Q 2014
A New Frontier – The challenges presented by severe winter weather should reverse course this spring, allowing us to leave the sub-potential growth environment behind. Learn how we see the new frontier unfolding in this quarter's company-informed outlook on the U.S. and global economies. View the highlights
2014 GLOBAL FIXED INCOME OUTLOOK
GLOBAL SECTOR REPORT
2Q 2014
Growing Season – Despite touching record highs, we do not believe U.S. equities are generally overvalued – but there are pockets where valuations are stretched. In this quarter's global sector report, get our equity team's perspective on which areas of the market still have attractive earnings growth and return potential. View the highlights
MONTHLY MARKET PERSPECTIVES
March 2014
While emerging market volatility and winter storms have weighed on recent U.S. data, we view these factors as short term. In this month's MacroScan, read why we believe the core drivers of 2014 economic performance remain intact despite the "two steps forward, one step back" nature of the first two months of the year.
In this issue, the Janus equity team shares its view on the pickup in merger and acquisition activity among specialty pharmaceutical companies. Read why we believe this trend is potentially creating a once-in-a-generation investment opportunity.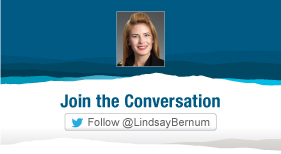 Looking for a fresh perspective on the economy & markets? Follow me to get my company-informed views @LindsayBernum