Active ETFs provide investors an opportunity to directly address the challenges in today's fixed income markets. The active structure allows us to express our high conviction ideas and tap areas of the market overlooked or underrepresented by market indices and passive investments.
VNLA – Janus Short Duration Income ETF – an option to put cash to work.
VNLA has the potential to deliver returns above 3-Month USD LIBOR (a proxy for cash). The strategy seeks to provide a steady income stream with low volatility and capital preservation across economic cycles. Rather than tracking a benchmark, the Fund is designed to move beyond conventional constraints and provide positive absolute returns. The strategy can also act as a traditional fixed income diversifier and potentially reduce risk in an investor's portfolio.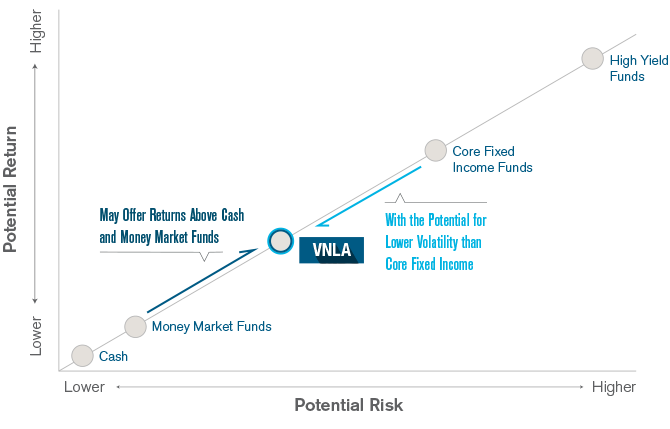 Differences between compared investments may include objectives, sales and management fees, liquidity, volatility, tax features and other features, which may result in differences in performance.